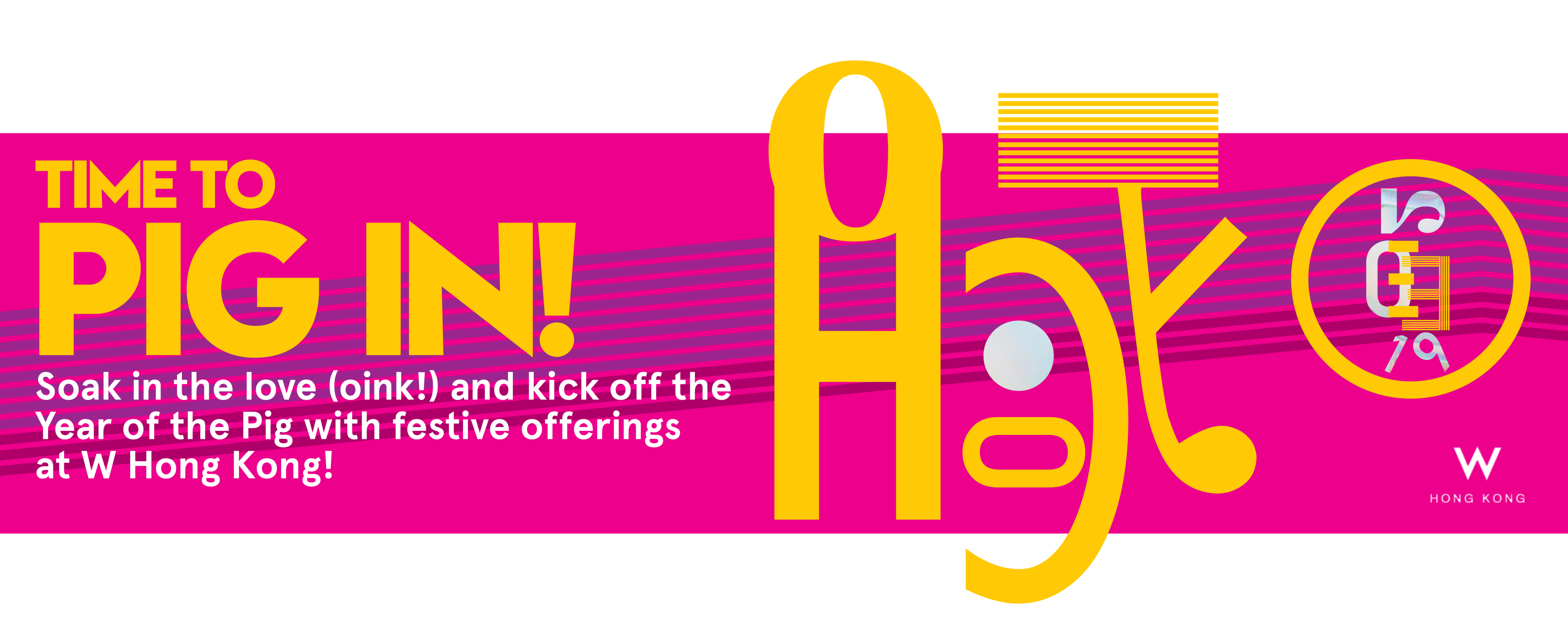 TIME TO PIG IN!
Soak in the love (oink!) and kick off the Year of the pig with festive offerings at W Hong Kong!
.
WOOBAR
GO PIG AND GO BIG!
/
Ring in the new year with a clean slate, take a sip and welcome some good luck into your life with WOOBAR's Chinese New Year special cocktails. Whether you're entertaining for the occasion or just want to hoist a glass in celebration, we've got it all for you to enjoy. 
Available from January 14 to February 28, 2019 
For enquiries: 3717 2889 /This email address is being protected from spambots. You need JavaScript enabled to view it.

SING YIN CANTONESE DINING
CELEBRATE A PIG TIME
/
Soak in the joys of Chinese New Year with a spread of auspicious dishes at Sing Yin. We take pride in presenting heavenly dishes that are steeped in tradition with a contemporary flair, indulge in these signature dishes with your family and friends now. Book early for your Chinese New Year gathering before anyone else!
Available from February 5 to 19, 2019 
For enquiries: 852 3717 2848 / This email address is being protected from spambots. You need JavaScript enabled to view it.